The top three strategic actions being implemented by manufacturers to improve flexibility are measuring operational metrics, controlling inventory costs, and improving dynamic decision making. When viewed as an overall coherent strategy this can be categorized as a "measure, control, and improve" approach in the continual improvement and Lean manufacturing space. FAIC Group can help manufacturers apply lean manufacturing principles and achieve Best in Class performance.
FAIC Group consultants employ enterprise applications, technology and experience to help improve your business. We begin with a shared understanding of your organization's strengths, weaknesses, problems and opportunities, defined through our Business Assessment process. The outcome describes your current
situation and what more can be achieved, setting the foundation for significant quality and productivity improvements. The Business Assessment report, a blueprint for continuous improvement of your organizations, sets goals for optimizing ROI and total asset turns, reductions of work-in-process, materials handling and shipping costs, consideration of warranties, acceleration of the business cycle, and more.
The need for supply chain technology is not subsiding. It is clear that companies are implementing new capabilities and technology features for their next-generation supply chain solutions. Discover how FAIC Group sets priorities and uses innovative solutions for action while establishing or maintaining a lean environment.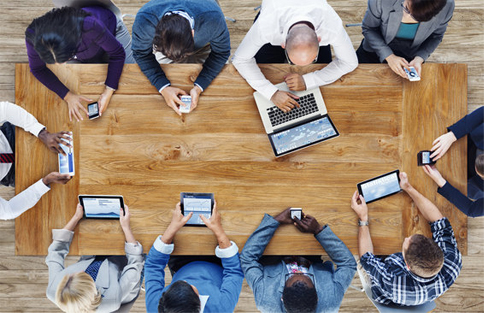 Lower setup cost
Shortened cycle times
Increased on-time delivery
Reduced administrative overhead
Lower labor and material costs
Improved productivity
Superior customer service
Accurate inventory tracking
No matter your mode of manufacturing –– Engineer-to-Order (ETO), Make-to-Order (MTO), Make-to-Stock (MTS), Configure-to-Order (CTO), Assemble-to-Order (ATO), Repetitive, Mixed-Mode, or all of the above –– SyteLine has the ERP manufacturing software systems experience to ensure profitability in today's globally competitive environment. With SyteLine, you're getting what you need in a complete ERP software system.

Our goal is to deliver on our promise of excellence and build long-lasting relationships as a foundation of trust. We're here to serve our clients. We're here to build excellence.