At FAIC Group, we want to make sure you get the most out of your business system. To ensure this, we offer a complete list of hands-on Infor ERP SyteLine training courses customized to educate and familiarize your organization with the tools, functionality and best practices available. Led by our team of highly educated, professional SyteLine trainers who have extensive managerial and practical experience in operations, manufacturing, financial and technical areas, our courses provide in-depth materials and hands-on knowledge to ensure the most efficient utilization of SyteLine.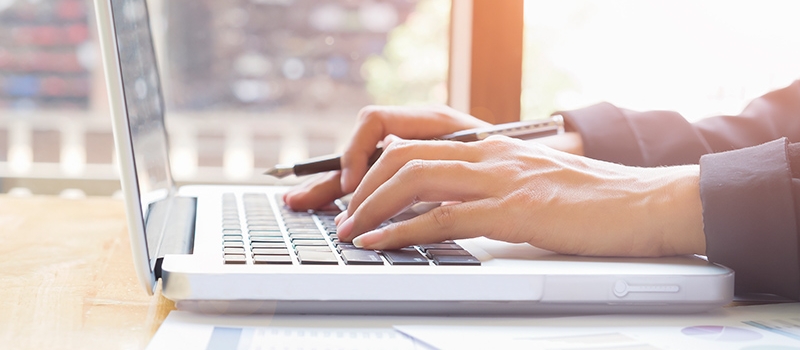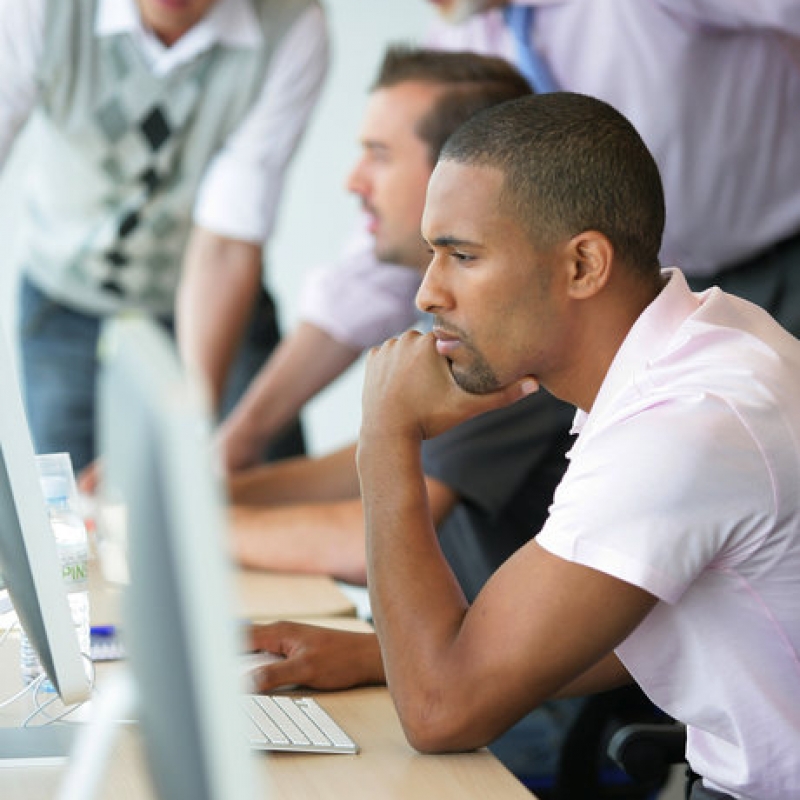 With both standard courseware and customized training options available, your team will gain the knowledge needed to increase operational efficiency and streamline operations. Our Infor ERP SyteLine training options include:
On-site Training: Training conducted at your location and customized to your business needs
Remote Training: Instructor led training conducted remotely using web conferencing Comprehensive Infor ERP SyteLine Training Courses Offering a full range of training courses covering all of the SyteLine core ERP applications and many of the add-on applications including, Business Intelligence, Forecasting, Shop Floor data collection, Field Service, ShopTrak/DocTrak, Quality, Customization and System Administration, our programs are designed so you may choose the courses that are pertinent to your position and needs.
Our education courses include:
SyteLine 101: Provides an overall picture of the SyteLine system. This two-day intensive class provides hands-on experience and in depth knowledge on how information flows throughout the SyteLine system.
Customer Order Entry/Customer Service: Teaches how to streamline the entire process of entering customers and orders, checking order status, shipping the finished goods and invoicing the customer.
Order Entry – Advanced Concepts/Usage: Expands on the streamlined Customer Order Entry/Customer Service class and includes more complex procedures and information on how to make corrections and adjustments to the initial customer order entry process.
Purchasing: Enables participants to enter, receive and voucher purchase orders. This includes proper inventory planning and purchase requisitioning.
Inventory Control: Improves your ability to set up and manage items. This course helps participants analyze material supply and demand.
Inventory Transactions: Provides participants with the understanding of all processes within SyteLine that effect on hand balances for inventoried items.
Bills of Manufacturing/Engineering Change Notices ("ECN"): Allows participants to manage changes to a product's routing and component structure.
Production Planning/Control – Jobs: Incorporates everything needed for better shop performance and on-time deliveries to customers. Production Planning synchronizes the plant floor, from creating a job, posting material and labor transactions to completing a finished good.
Production Planning/Control – Repetitive: Includes all that is necessary to better manage your repetitive manufacturing facility. This class teaches participants how to use SyteLine to manage the throughput of cells and assembly lines. Starting with the necessary file setup and concluding with the recording of production, participants will learn all that SyteLine can do to increase productivity, leaving more time to manage business and meet customer needs.
Co/By Products: Provides participants with the understanding of all Co-Product and By-Product processes within SyteLine including costing of Co-Products and By-Products.
Scheduling/Capacity Planning: Improves participants' ability to utilize SyteLine to view and manage job schedules and work center resources. The essential scheduling options and techniques are introduced in this course.
Material Requirements Planning: Gives material or master planners a straightforward approach to planning material requirements based on customer orders, production orders and forecasts.
Estimating: Provides participants with the tools to better manage the customer quoting process. With the estimate order and estimate routing and bill of material functions, estimators can give customers more accurate quotes for both price and performance.
Return Material Authorization: Provides participants with the information needed to setup and use the RMA functionality. RMA allows for better trace-ability of returned items.
Accounts Receivable: Gives participants the tools needed to invoice, record checks received, create credit and debit memos, as well as maintain detailed customer information.
Accounts Payable: Gives participants the tools needed to compare vouchers against checks written for payment, monitor open items, make necessary adjustments against vouchers, and maintain detailed vendor information.
General Ledger: Provides participants the tools needed to store, retrieve, post, and analyze all financial aspects of the business.
Financial Reports Workshop: Provides participants a hands-on opportunity to prepare financial statements.
Human Resources: Provides comprehensive applicant information, allowing participants to quickly and efficiently match pre-defined job requirements with the most qualified candidates. It allows participants to maintain a wealth of information, providing a comprehensive view of the work force from detailed applicant and employee information to salary and position requirements.
Payroll: Gives participants the tools needed to maintain detailed employee information including hours worked, tax codes, and deductions. This information allows participants to print payroll checks, W-2 forms, reports, and quickly respond to federal, state, and local tax rate changes.
Project Control: Provides participants with the tools needed to capitalize all costs for large, time-consuming projects or smaller, less time-consuming activities. Project control interfaces with estimating, customer order entry, accounts payable, accounts receivable, payroll, purchasing, job orders and MRP.
Multi-Site: Provides participants with the knowledge to understand the site versus entity structure. Functionality introduced in this course consists of establishing the entity/site hierarchy, defining general ledger accounts, global items, global vendors and global customers. The concepts of centralized order entry, multi-site moves, transfer orders and ledger consolidation are discussed and practiced.
Costing: Introduces a hands-on approach to understanding cost flow of inventory transactions through inventory, general ledger and cost reporting. This course covers costing issues in purchasing, order entry, inventory, job costing, and repetitive costing.
System Administration Overview: Gives participants the tools needed to create, maintain and use the SyteLine database and the information needed to administer the databases. Security, index rebuilding, database monitoring, changing parameters, looking at startup options and performance tuning are all presented.
Our goal is to deliver on our promise of excellence and build long-lasting relationships as a foundation of trust. We're here to serve our clients. We're here to build excellence.